Tap into the Expanding Market of Estate Sales
Investment in the U.S. Estate Sales Industry is backed by promising and consistent growth projections.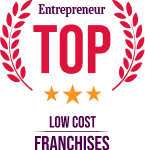 30%
Growth of Estate Sales YoY
70M+
People 65 y/o and older
What Sets Us Apart
Grasons Franchise Advantages
Proactive, lead-focused local marketing support
Owned network and community
Explore The Business Model
A Smooth Journey - from Inquiry to Franchise Ownership
Ready to Begin?
Elevate your business ambitions with a recognized market leader and consult our team.